The first time I ever saw something from Charlie Brooker, it was his hilarious summary of every news report you've ever seen on network television. I spent a good while browsing whatever I could find on YouTube (most of which is a bit dated for me to bother posting). Over the past few weeks, I was recently reunited with Brooker's satirical brilliance with his recent BBC mini-series, Black Mirror. The mini-series is dark, cynical, and sometimes futuristic. It begins in episode 1 with a story called the National Anthem …something I think anyone with a sick sense of humor will enjoy. It's easy to find a way to watch this episode that suits you, so I won't spoil it. While the National Anthem sets a precedence for psychological terror, Brooker also comes around to some lighter themes; for instance, in season 2's Waldo (which is another one I thoroughly enjoyed). While I do have my favorites, I would definitely recommend watching every episode of this sexy show.
This week, Facebook makes it more difficult to keep your shit hidden from other users and Google puts your face on blast in their ads. If you use either of these, this article is worth reading (assuming you even give a shit).
Funding for 2013's secret intelligence operations is actually down from 2012, but thanks to Snowden we can talk about this with concrete figures. What we also know from Snowden's leaks is how this funding is used: counter-intelligence, offensive cyber warfare, domestic spying, etc. etc. I can't say that anything about this news is surprising for me, but it's worth mentioning that this was the big week when  this year's secret operations' spending was revealed.
Apparently, the epitome of mid-20th Century Anarchism took a historical turn, rebelling against anarchism's moral roots in Marxist class analysis and promoting capitalist markets as the utopian vision of stateless society …"anarchy". For fuck sake! I'm not sure if this is a win or a lose for socalled anarcho-capitalists. It's certainly a narrative that I've heard some anCaps spout in, even if they leave off the end of Forbes' article which concludes that these ideas are utopian, like all isms. What Forbes does get right to an extent is that anarcho-capitalism is extremely moralistic and academic. What it gets wrong, of course, is almost everything else about anarchism.  The article uses some quotes from Malatesta, Proudhon, and Orwell to represent the anti-capitalist version of anarchism as primarily a moral philosophy and a utopian one at that. Quotes which would be obscure to anyone who hasn't studied their authors' thoughts about anarchism and not very representative for anyone who has.
While it is interesting that they contrast turn-of-the-century anarchism as one of "the Deed" from anarcho-capitalism since anCaps aren't exactly known for their direct action, it doesn't really explain what propaganda by the deed means or how the phrase suggests an anarchist praxis. Even though they quote Proudhon, they still credit Marx for anarchist economic thought and fail to mention that Proudhon was Papa Mutualism. The Orwell quote is probably one of the least interesting things he said about anarchist Catalonia and that may be because they author didn't finish the book to comprehend even Orwell's account of what happened in those two years and after with anarchism in Spain. Not to mention that including Ayn Rand's thoughts on Nietzsche is worth a thousand face-palms in an article about the moral grounds and failures of anarchist thought.
While Forbes certainly didn't make any new anarchist friends with this article, it may have at least annoyed a few anCaps.
CrimethInc returns to their Situationist-inspired roots with an up-to-date critique of their own former radical projects and the radical projects of others today. There are so many quote-worthy nuggets in this piece that a third of the way through it, I stopped taking notes as the rapidity of direct hits continued on through the rest of it. For anyone that gave up on CrimethInc because of their early manifestation as oogles (or whatever), this isn't the first piece that could have set you straight, but it is a good one.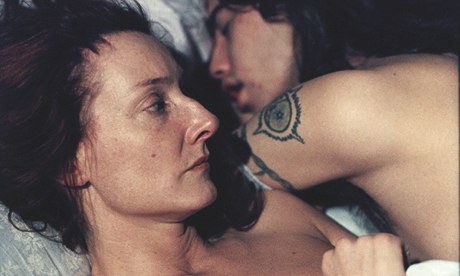 My opinion about this is about as dry and calloused as the title I chose for the link would suggest. Among some of the other works mentioned in the article, Pretend You're Actually Alive takes center stage with the photographer's images of his own mother having sex, pretending to be a corpse, and talking about ageing. That's nice, it seems like an extensive effort to publicly broach the topic of parent-child openness concerning sexuality though. Towards the end of the article, another one of Leigh Ledare's series is mentioned which also taps into feelings of discomfort that develop through sexual relationships. In the latter, Ledare asks his ex-wife's new husband to photograph himself having sex with his ex-wife in the same location that Ledare earlier photographed himself doing the same thing while him and his ex were still married. All I can say is that I wouldn't want to know Leigh Ledare personally and become a potential subject for some other public exploration of sexual uneasiness.
Every week I see new stories of police doing something terrible, stupid, terribly stupid, or worse. This is no exception, except that it's easy to passively consume this story just by watching the videos included in the article.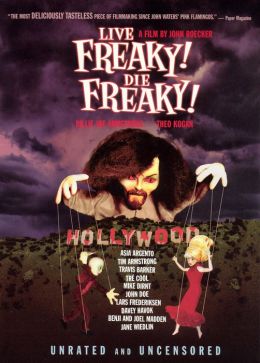 An animated musical made by members of Green Day, Blink 182, Rancid, and AFI about the Manson Family, how can you resist? This is one of those movies that are considered a classic in my absurd cannon. I didn't watch it for the first time this week, but I did get really excited to play some of the songs from this movie for friends. The entire thing is available on YouTube (direct link above). After watching it, you'll know what I mean when I say "I'm not a Hippy, I'm a Slippy".