A lake that turns living creatures to stone? I'm in love!
Natron is both the name of a lake and the naturally occurring mineral after which the lake is named. Animals immersed in a solution of it will die and become calcified (with a few rare exceptions).
Nice…
I've gotten myself off in some pretty unsexy places, but it'd really take a kinky mood for me to even try to pull this off. Congrats to Get Shot! for making something of a statement …or at least for their heroics in marketing, as this mostly seems to have the effect of being an advertisement for their porn site. Apparently, they are the first band on Earth to start a porn site, so they say… and I don't doubt them. To point out the obvious, I'm sure as with Suicide Girls and God's Girls, it's pretty heteronormative and arguably sexist material. As for pranks that the Westboro Baptist Church has faced, there's been some other goodies from Bash Back! (only one of which is the first video on the site) and Russell Brand.  I feel like Westboro Baptist Church is a dead horse by now …which means flog the fucking thing until its remains are barely recognizable. Fuck them.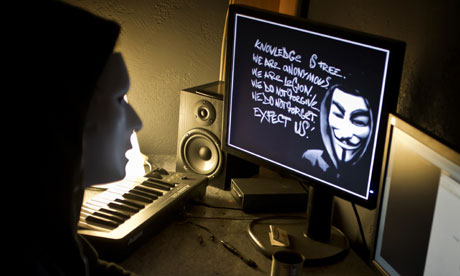 At the beginning of the week, the FBI used its delete key on piece of shit Ross Ulbricht and the site Silk Road. On Thursday, the State indicted 13 comrades for alleged participation in Anonymous' Operation Pay-Back: a retaliatory effort to slap the government for trying to delete the Pirate Bay. As has been the misfortune of many radicals and resistors, the State is using its gruesome grand jury process for prosecution and of course, to see who will crack and rat out other participants in Anonymous-related direct actions. If you don't know what a grand jury means, you can find out all about them here. Good luck to those who will probably be called the [something] 13.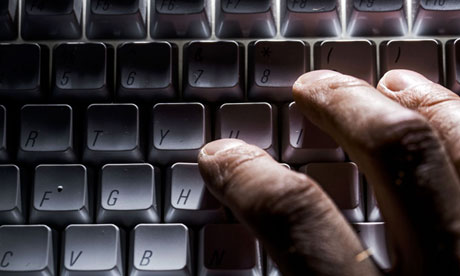 This Guardian piece is a pretty good overview of the battle which has been taking place between the NSA and everyone who uses TOR for whatever reason. The bad news is that the NSA has been able to take advantage of vulnerabilities in older versions of Mozilla Firefox and theoretical methods for de-anonymizing TOR users have been presented in secret NSA documents. The good news is that newer versions of Firefox are not vulnerable to these NSA attacks and TOR itself is pretty fucking resilient. Something interesting that the piece touches on is the conflicting interests of the State in maintaining the security of TOR.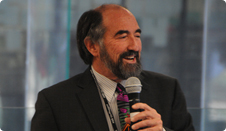 In Phantom Phone Vibrations: So Common They've Changed Our Brains?, Dr. Larry Rosen's thought-crumbs are briefly featured midst even more inane quotes and links about the psychological impact of mobile phones (such as a lady who mistakes cow moos for her phone and a research paper that concludes its subjects don't need treatment for phantom phone vibrations). Feeling burned, I wanted to at least explore the topic a little more by checking out what Dr. Rosen has to say …beyond almost nothing. I visited his website and navigated over to the media section to watch his interview.
From this interview, it seems like Rosen's main area of interest is in the way which different generations and technologies relate; a conversation topic which frequently comes up for me. While the generations are categorized by Dr. Rosen into a number of groups (the Baby Boomers, Generation X, the Net Generation, the iGeneration, and Generation C), he also relies on a binary split between so-called "Digital Immigrants" and "Digital Natives". This distinction comes into play with Generation X, after which people who are born are no longer migrating into a foreign world of digital technologies, but are native to . Comparing a Digital Immigrant with a Digital Native can be quite dramatic, with Baby Boomers struggling to keep up with 8 year old computer consultants and 9 year old smartphone application developers. Since it is these younger generations of Digital Natives that are mysterious and fascinating, explaining the extent to which these technologies shape their communication skills, daily routines, learning methods, and working habits becomes the focus of the interview.
What Dr. Rosen finds is that Digital Natives are more creative, switch between tasks more often and may be better at it than Digital Immigrants, face problems comprehending the impact of context while communicating, rely on text messages and social networking sites more than e-mail and phones, and lose sleep to mid-slumber conversations. This lays the groundwork for the advice Rosen later has for the Digital Immigrants that are parents and teachers. He also briefly mentions that digital technologies are making us all look like candidates for ADD, OCD, Narcissistic Personality Disorder, Voyeurism, Body Dysmorphic Disorder, and Facebook Depression Disorder. <-lol
Ok, so what this guy is saying isn't surprising or too controversial. If you've ever interacted with someone under 30, you've probably noticed most of this. Being on the cusp of generational transitions in a number of systems (born in 1985), what interests me the most about this is exploring the details of different rule-sets I've learned to rely on if someone is older or younger than me. It's a frustrating position. The Digital Immigrant in me is nostalgic for using landlines and payphones to orchestrate outdoor meet-ups, while the Digital Native in me can't stand being on a telephone call for very long, hates the organization of work by older generations, and yet doesn't intuitively understand the sorts of context-recognition issues that come with growing up immersed in digital communications. It's a very strange mish-mosh of traits from both sides of the generational split.
In local surveillance state news, Down and Drought has busted out another one of their top-notch pieces. This time, we get to read all about recent practices and technologies used by the Phoenix Police Department at a college football game and how this ties in with broader campaigns of state repression in the area. You wouldn't know from the material I've included so far in Indigestion, but local anarchists have been doing an excellent job of exposing the police state here and maintaining a fresh analysis of ongoing struggles. A lot of this can be seen from references to past events in this current Down and Drought article, as well by checking out some of the other articles and resources on their site.
…Just a break for some more the Onion lolz leading into…
Well here we fucking have it, the question of all questions about  US geo-political power: Who would win in a fight, the United States or the Rest of the World? The military expert's short answer, "The combined military air- and sealift capability of the rest of the world would be insufficient to even get a foothold on the continental United States." As for taking up a revolutionary position in the United States with this as the global last word scenario, it's a grim picture. Though, revolution and even asymmetrical warfare are a lot different than this frontal battle type of hypothetical. And even that aside, I don't think that the futility of a revolution in this country makes anarchist positions futile. If you can't beat em then join em logic is horse shit. But I've digressed, military expert has a reasonable way of explaining the problems with anyone and everyone conquering the United States, which I thought was worth my five minutes.
$2,800 every month?! Fucking hell that's more than I've ever made at a full time job. That's actually almost three times what I usually make if I'm lucky enough to get 40 hours of paid labor. Ok… ok, well good for them. Let me go and unclog my motivation from the toilet now.
Steve Lambert is spot on when he demonstrates the problem of talking about capitalism by saying that it is like walking up to someone and asking if you could have a conversation with them about the Lord, Jesus Christ. His current project gets around some of these problems by making the question personal with a giant sign he is touring around with that reads "Capitalism works for me!".  Local passers-by step up and push a true or false button, adding a point to either side of what looks like a score board. It's actually a little more involved than you would think without hearing Lambert talk about his project (for example, in one of the videos on his site). Check out his introductory lecture and some of the interviews… see if he'll be in your town!